Meet our staff of teachers and assistants.
Five are Montessori certified.
Molly is the director of the Creative Montessori School.
I received a BA in French, with a minor in business, from Western Washington University. After moving to Seattle and marrying, I started working in a Montessori school (1994) and studying for my Montessori certification, which I received in 1996. My first son was also born in 1996.
In the fall of 1997, I began teaching at the Creative Montessori School. My teaching style and that of the school's has been a great fit.
In 1998, my second son was born. Both my boys were in the school through kindergarten. I was very fortunate to be close to them the first six years of their lives. In 2007, I had my third son, who is now enrolled in our school and is thriving.
Besides teaching and being a Mom, I enjoy being physically active, gardening, reading about the world and having fun with people. I am very passionate about teaching and look forward to every day with the children.
Sudha began teaching at the Creative Montessori School in the fall of 2008.
I completed my schooling in India with a BS in Botany and a Diploma in Nutrition. I have always enjoyed working with children, organizing activities, games and teaching whenever I had the opportunity. Seeing how much my son enjoyed learning at the Creative Montessori School and guided by Mrs. Suzanne Jones, I decided to become a Montessori schoolteacher.
I completed my AMS training at the Bellevue Montessori School, and I had the good fortune of doing my internship at the Creative Montessori School. During my time here, I have had the opportunity to interact with many wonderful children, teach them and see them grow. I love working with my wonderful, supportive co-teachers at the school. I've learned much from them. My internship rolled into a half-time position, so I decided to continue working here.
In my spare time, I enjoy gardening, dancing, social activities and taking care of my two wonderful children.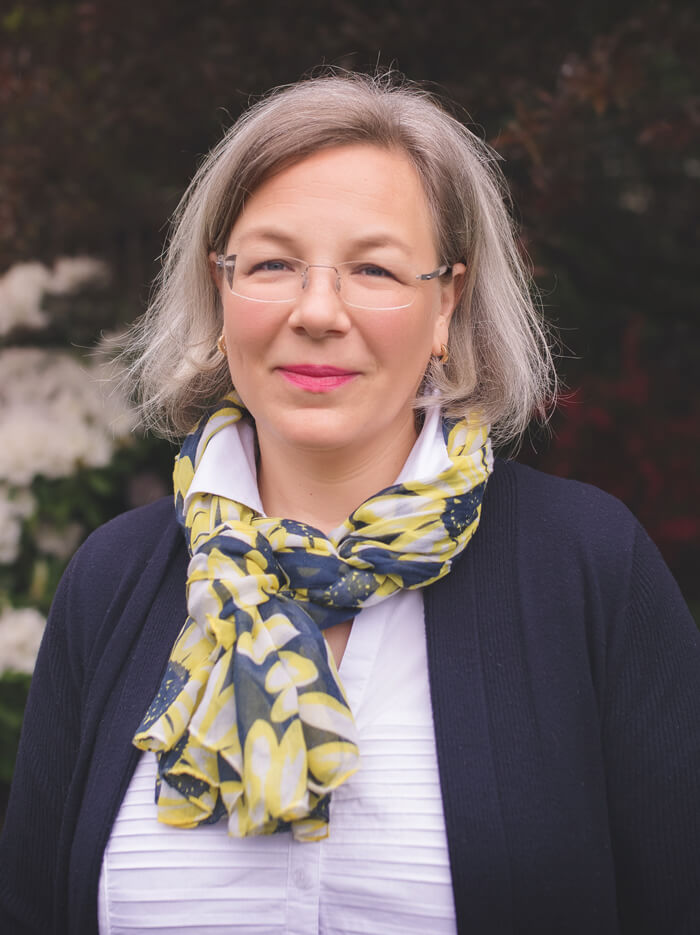 Christine has been a Montessori teacher for over 12 years.
I was born in Frankfurt am Main in Germany. There I went to the University to become an elementary teacher and also finished my Masters in Education in 1997.
When I followed my husband back to his home, the beautiful State of Washington, right after my graduation, it took about a year in Child Care before I found my perfect place of work: a Montessori classroom.
At first I co-taught in a 3 to 6 classroom, created different lesson plans and materials for Enrichment classes and taught German.
When my first child continued her Montessori routine in a 6 to 9 class, I decided to become a Montessori teacher. I received my diploma from MEIPN in Woodinville. After 12 plus years I left my old school when I had my second child.
He is now old enough to come to class himself and we are delighted to start at Creative Montessori School together! The Montessori method is a wonderful way to raise a child in a respectful and child centered manner.
We are all individuals and deserve to be treated and understood as such. I am excited to be a supportive part of this process and always strive to create a loving and caring environment for children.
In my free time I love to garden, swim and downhill ski. I am an avid reader and spend as much time with my family as possible.
Mandy is excited to join the Creative Montessori School community.
My name is Mandy Ekstrom and I first started working at Creative Montessori in 2013 when I was a senior at Inglemoor High School. I continued to work there through the next two years as I attended Cascadia College. In the fall of 2016 I transferred to Western Washington University, coming back to Creative Montessori during winter and summer breaks. I earned my Bachelors in Environmental Studies in 2018 and am excited to be back, sharing my great love of the environment and the earth and sustainability with the students and staff at Creative Montessori.
One of my favorite things about Creative Montessori is watching the children develop independence and enthusiasm for learning. I love seeing students discover something new or figure something out. Supporting their growth in a child-centered, kind, and gentle community is a delight. I look forward to sharing my passion for nature with them.
Raised in the Kenmore/Bothell area, I enjoy exercise, social activities, and spending time with friends and family.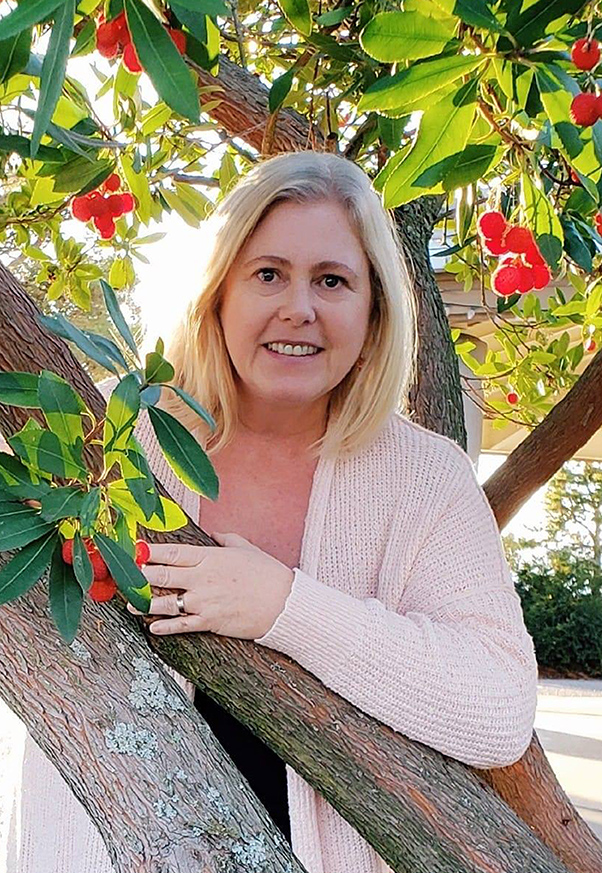 Edie is excited to join the Creative Montessori School community.
I was born and raised in Maastricht, The Netherlands, where I worked as a paralegal, attended law school and was on my path to become an attorney. However, life had different plans for me, and this included a move to the United States! I renewed my passion for art, enrolled in college to take art and photography classes and eventually opened my own photography business.
During this time I also spent a lot of time volunteering in my daughters' schools, which I enjoyed very much and where I felt right at home. When time came to seriously think about a next and more stable career, I knew it had to be in education.
After working for the Mukilteo School District for two years, I ended up at a Montessori school. At that time I knew little about the Montessori philosophy, but it didn't take me long to fall in love with "the Montessori way". Since then I have learned a lot and have acquired a deep appreciation for Maria Montessori and her method. I worked for seven years at a Montessori school in Mukilteo, received my Montessori education and AMS credential from MEIPN, and am excited to join the wonderful staff here at Creative Montessori.
I live in beautiful Mukilteo with my husband, two teenage daughters and two cats. I enjoy social activities with friends and family, travel, art, music, photography, and spending time outdoors in the beautiful Pacific Northwest.
Maria is excited to join the Creative Montessori School community.
I was born and brought up in India from the state of Tamil Nadu. This region is rich in culture, language, heritage, and pioneers of social justice.
I completed my BS in Physics and an MS in Computer Science. After living in Singapore for about five years, we moved to the USA and landed in the beautiful Evergreen State. I completed my initial Certificate in Early Childhood Education at Lake Washington Technical Institute.
I found my true passion and goal as being with children and helping them grow in all areas of life, physically, emotionally, socially, and intellectually. I decided to become a Montessori Teacher because Montessori philosophy helps children in all the above areas. I'm happy to be part of the Creative Montessori family.
I'm a happy and proud mom of two sons, enjoy reading, gym, local and world news and seeing new places.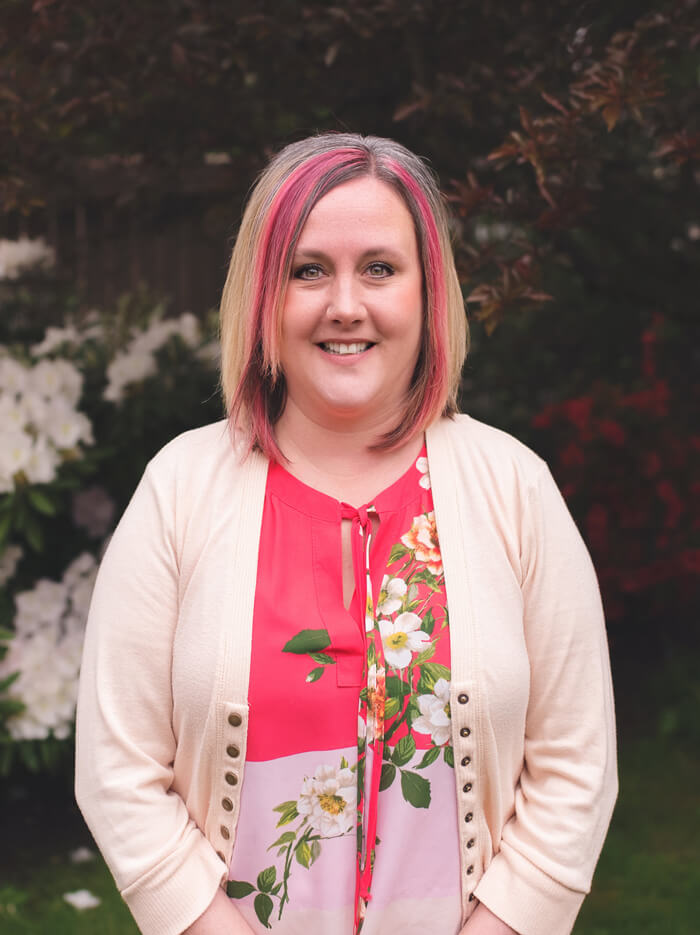 Annie is excited to join the Creative Montessori School community.
I was born and raised in Duvall, Washington. I spent the majority of my childhood playing outside in my tiny little growing town and camping with my family.
I met my husband in high school and we have spent the last 28 years together with our now 20 year old son and 23  year old daughter.
After 13 years in banking, college, six years as a stay-at-home mom, preschool assisting, and many years volunteering in school, I decided in 2012, once I reached 40 years, to begin training for an AMS certification and become a Montessori teacher. In 2014 I was certified through MACTE with an Associate Early Childhood Credential. This was the most perfect decision at the most perfect time. I have worked at Creative Montessori for 5 years and am now returning this year in 2021.  I am very excited!  I am very passionate about this style of education. I love that children have the freedom to develop their own creativity in this environment!
In my spare time I enjoy things like decorating, candles, entertaining, camping, travel, family time, art (creating Montessori materials) and COOKING.
I am also an active volunteer in several organizations that target those less fortunate.
We live in Monroe, WA and love our little town!
Anitha is excited to join the Creative Montessori School community.
I'm born in India and came to Seattle in 2001 after my marriage. When my first child joined Montessori school way back in 2005. I was blown away by the philosophy and culture of Montessori school. It interested me so much that I myself took upon the certification and became a Montessori teacher, leaving behind my masters of commerce degree behind. I have not regretted a single day since the day one of my Montessori career. I have been teaching as a head teacher for more than 15 years now and always look forward to spending time with and teaching children.
Besides teaching and being a Mom, I enjoy all that Seattle to offer such as hiking, biking and reading.
Our Staff